Mark is the director of CREST (Centre for Research in Evolution, Search & Testing) at King's College London. He's also the person for whom Dave made Dalek cookies! (See "The Doctor" from 4th May.) Given that the "E" stands for evolution, Mark thought his group of CRESTies would enjoy visiting the home of Charles Darwin, which is an easy journey from London by train and then bus. He planned the trip for last Thursday, and 13 people were able to participate.
Charles and Emma Darwin moved to Down House in 1842. It was here that they raised their 10 children, 7 of whom lived into their adult years. An audio tour led us through several rooms on the ground floor. The most important one is the study (2 windows on right), where Darwin did his scientific research and wrote his
Origin of Species
. The 3 windows on the left belong to the adjacent billiard room.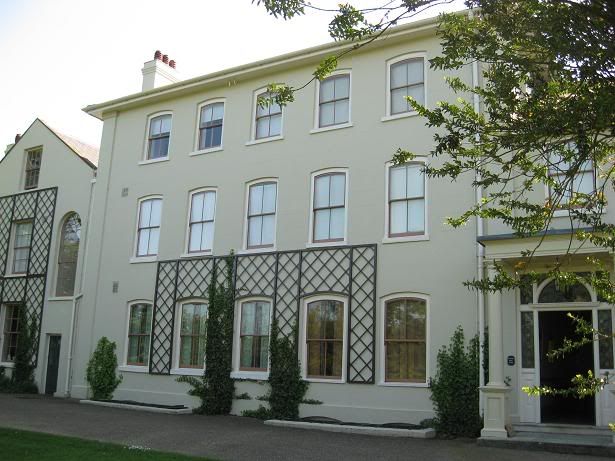 At the back of the house, the drawing room is on the left, and the dining room is on the right. All of these rooms have been painstakingly restored to how they would have looked when the Darwins lived there. Up one floor, exhibits explore Charles' early travels on the
Beagle
, and examine various responses to his work, both then and now. But we also got a glimpse into the life of a loving family, and that gave me a greater appreciation for the man behind the theory.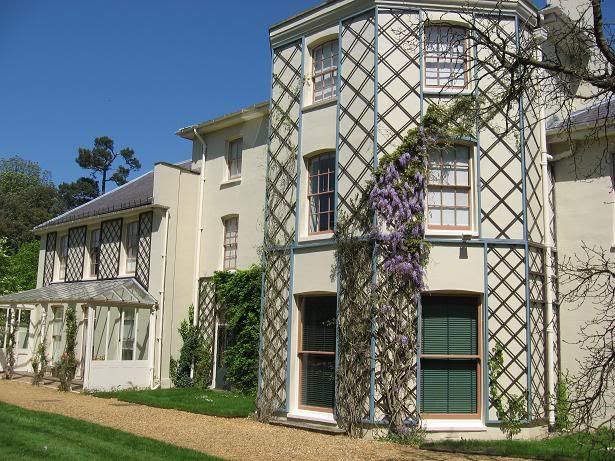 The extensive grounds include beautiful gardens...
...and a peaceful area in which to eat lunch. Cu, who is kneeling, took this group picture using the timer on his camera!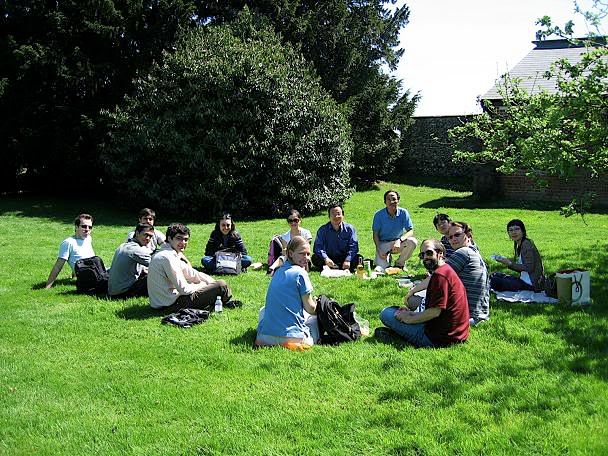 Finally, we were able to stroll along the Sandwalk at the back of the property. Darwin was a man with a set routine, and he visited this "thinking path" 3 times a day for exercise. For such a quiet person, he certainly made a very loud impact.