You may have noticed the slanting walls/ceilings in the reception room. They follow the roof line, as we are on the top (third) floor of the building. Chris (6'2") usually remembers to duck going in or out of the kitchen area, but he has hit his head at least once...and
hard
. Thus, Dave and I chose the bedroom with the hazardous corners. As Dave says, they give it "character."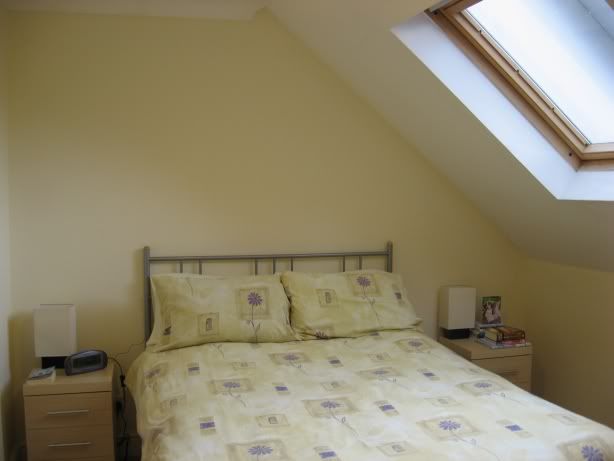 The small pictures on the wall have an interesting story. Erin's college was giving away old photos at the end of the spring semester. They didn't have anything of interest to her, but when she saw the scenes of various church interiors, she thought of me. Thus, she packed them in her suitcase, and then gave them to me for my birthday a few weeks ago.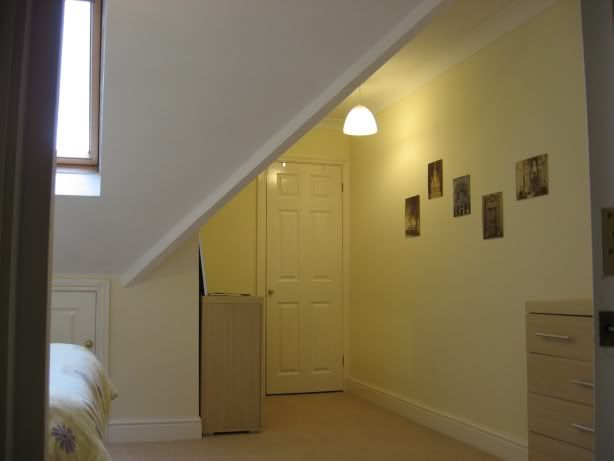 Finally, we have Chris' room. It has a nice high ceiling...everywhere. He also gets a desk for homework, and his own private bathroom. The bed even provides plenty of space for spreading out his Magic cards. Not bad! So there you have it - our home away from home. Feel free to come and see it in person!