sorry title is backwards ... the rant is first ...i'm rather tired of amazingly narrow roads on which large lauries pass you going the opposite direction while on your left (the wrong side for a car to be on) is a stone wall that would just love to remove the paint from side of the car. we recently figured out what it means when the center white line disapeers -- 'the road is too narrow for two cars, so we stopped painting the line' or how about this road sign 'oncoming traffic in middle of road [say your prayers]' ok rant off ... i feel better now :)

chris took this groovy picture of stonehenge. however, it not the largest such structure. the one in avebury is much larger. plus you can get up close and commune with the stones: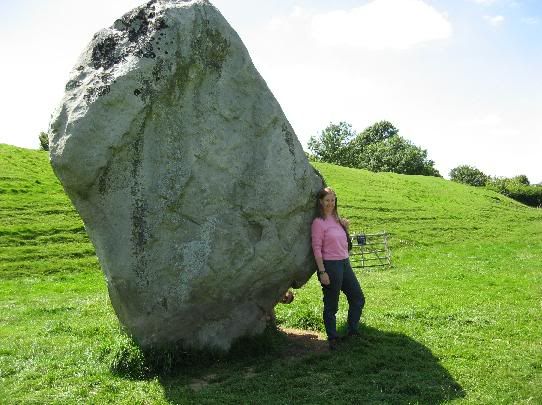 nor is stonehenge the oldest ... before the stone age (as in with a modern stone age family) there was woodhenge .... alas the wood is all gone, but there is this sign and some concrete markers!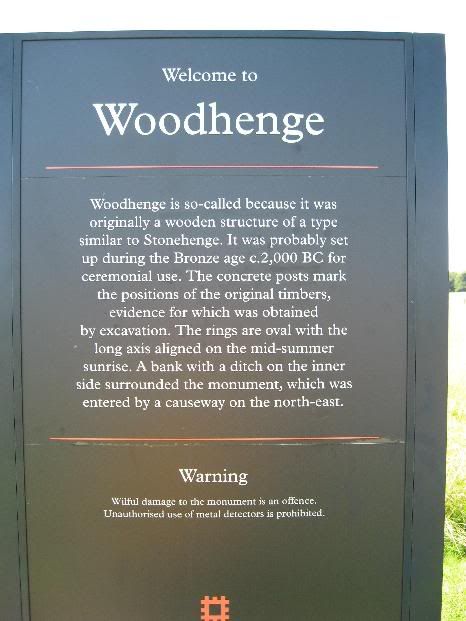 judy or chris also found us this great old hill fort that has having a medieval day.
while judy checked out the ruins (including yac (yet another cathedral) and erin was drawing in the sun (or the shade, but i think this was a cold day), chris was busy wooping his old man in an old game!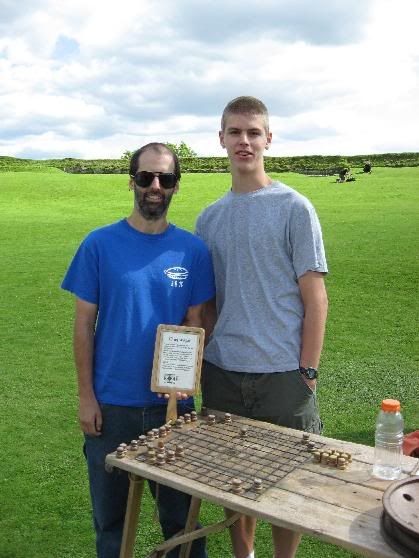 the next day we arrived in wells and first things first ...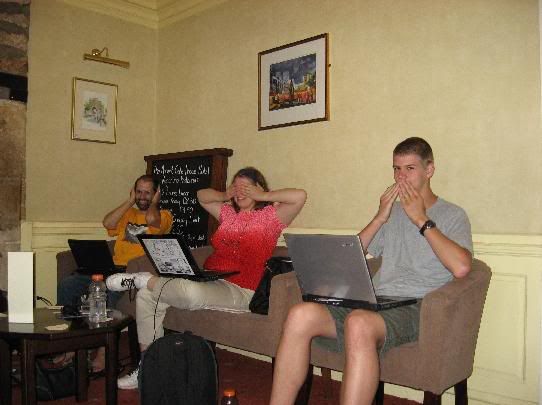 well judy laughed at as all having computers out first thing.
ok back to work ... next up a note from the birthday girl!