On Tuesday morning we continued north on the A1. We drove by the
Angel of the North
, which is the world's most frequently viewed work of art, thanks to all the traffic that passes by it every day. It's 20 meters high and has a wingspan wider than a Boeing 767, so you can't miss it. And we knew exactly what it looks like, because we had seen a miniature version just days before at Legoland!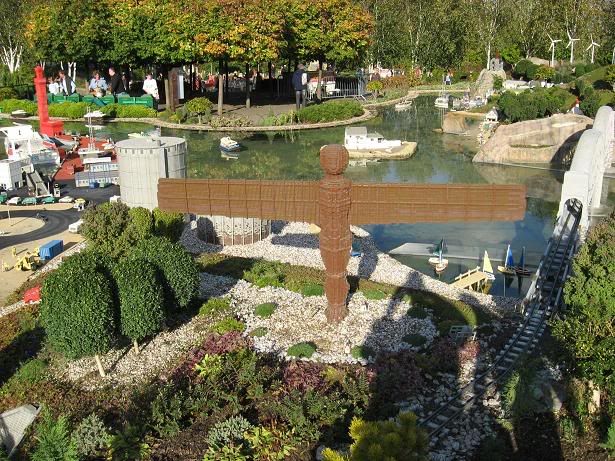 Thanks to my Medieval Church History class, I was looking forward to visiting Lindisfarne (Holy Island). It was originally home to St Cuthbert (now buried in Durham Cathedral), and the Lindisfarne Gospels (now in the British Library in London, much to the chagrin of many people living up north). Dave and Chris were simply intrigued by the fact that Lindisfarne is a tidal island, so the causeway that connects it to the mainland is under water at high tide.
We briefly walked around the grounds of Lindisfarne Priory, and then had to be on our way. The tide was coming in, and we were due in Pitlochry that night.