Dave and Keith had work to do together on Thursday. Chris and I were supposed to visit Hadrian's Wall, but after our whirlwind trip of Scotland, the last thing he wanted to do was get back in the car, even for an hour. So off I went on my own. I drove to Housesteads Roman Fort and Museum, described in my Great Britain guidebook as "the wall's most dramatic site and the best preserved Roman fort in the whole country." It was a 10 minute walk from the car park, and there were lots of sheep along the way!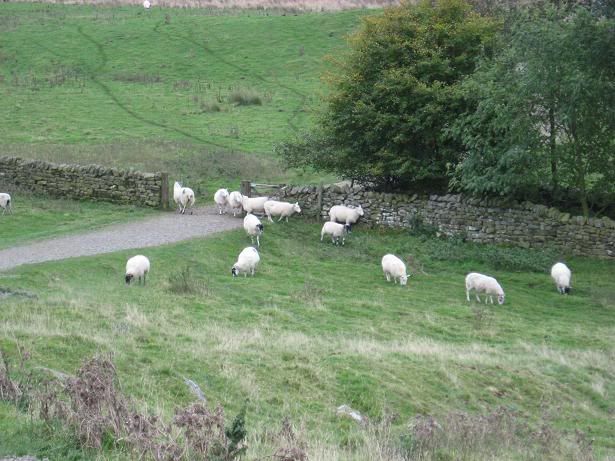 Yes, the ruins of the fort were interesting, but what I really wanted to see was the wall. Parts of it are covered in grass.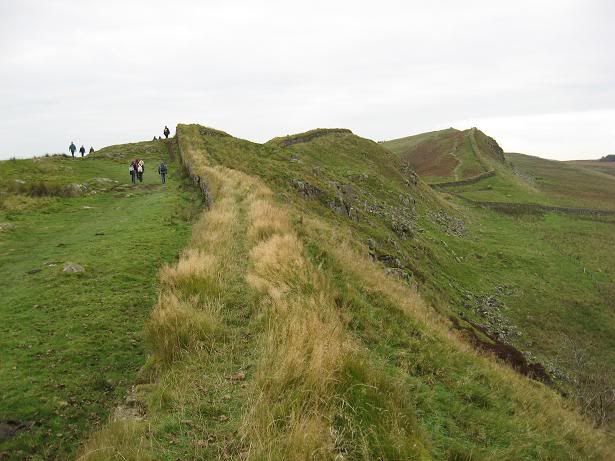 Parts of it are not.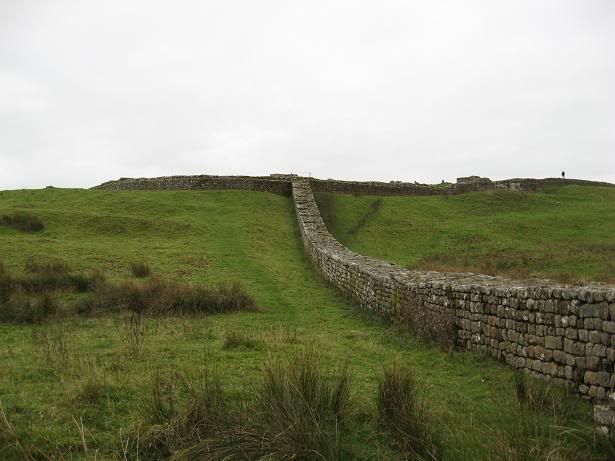 There is a even seasonal shuttle bus in the area - it's Route AD 122!