Chris was given the task of finding interesting things to do and see in the general vicinity of Edinburgh. One of his top choices was The Enchanted Forest (near Pitlochry), a sound and light show that runs for just 2 weeks in the fall. It was a homecoming of sorts, because Dave and I had visited Pitlochry 13 years ago! Back then we arrived by train, did some hiking, toured Scotland's smallest distillery (Edradour), and celebrated Easter 1994 in the local Church of Scotland.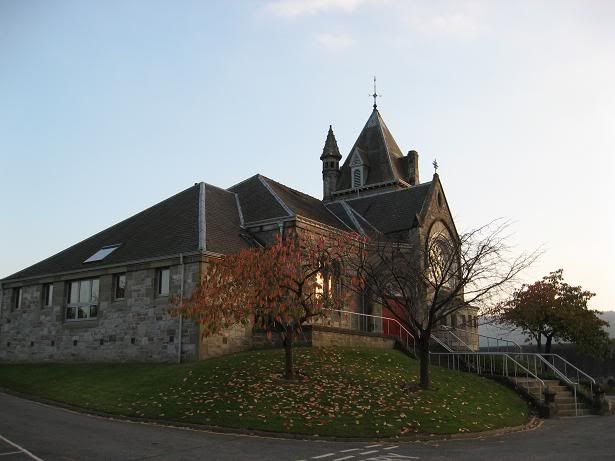 On Tuesday night the brief show was spectacular, and yes, the water really was as smooth as glass.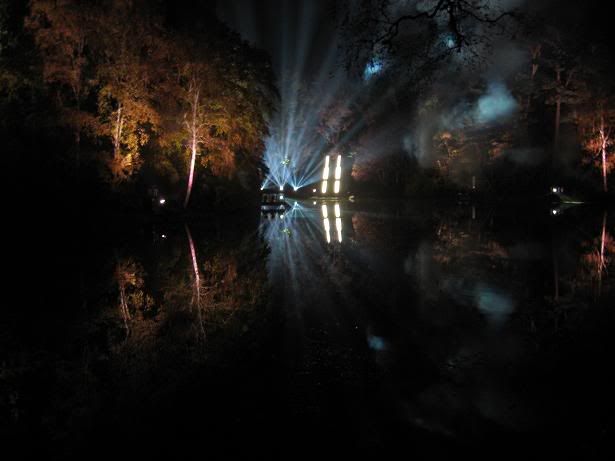 Once the show ended, we were free to wander along the paths in Faskally Wood. It was a clear but cold night (see the almost full moon?), and even Chris wore long pants. This wonderful attraction is now in its 6th year, and is growing in popularity by leaps and bounds. Great choice, Chris!