Not me. But there are plenty of opportunities here to do so. All on 1 level and roughly in the shape of a T, Wolsey Place has been around for over 35 years. It also includes a grocery store (Sainsbury's), which is the main attraction for us.
Just next door is the newer kid in town. The Peacocks Centre is about 10 years old, and all 4 levels will cheerfully accept your money. And right now, you can even visit Father Christmas in his grotto at Debenhams!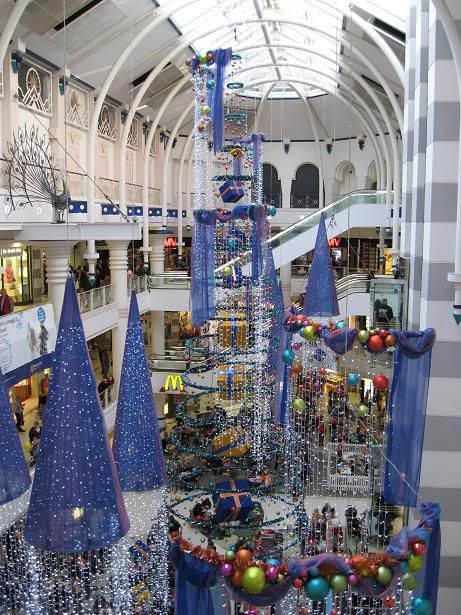 Finally, there are lots of small stores - including numerous charity shops - all around town. Happy shopping, wherever you are! Ten days until Christmas....