Dave is here to work at King's College London, and Chris is here to study at Woking College. But what about me? Of course, there are endless sights to see in and around London. And frequent walks to the grocery store are necessary because of my limited carrying capacity. A single small load in the washer/dryer unit takes several hours, so there is always laundry to do. And you know how much I love to clean the flat.... But it would be nice to do something more rewarding.
On Wednesday afternoons I walk down to church when it hosts Conquest Art. Founded in 1978, its aim is to enrich the lives of physically disabled people. I help Joan set up before the others arrive, and then clean up afterwards. During the class itself I socialize (an important part of the program), and do whatever else I can. Numbers vary from 3 to 10 people, and shown below are some of the regulars. Gordon brings his wife Ursula, who has been in a wheelchair since her stroke. They both enjoy creating landscapes with watercolors.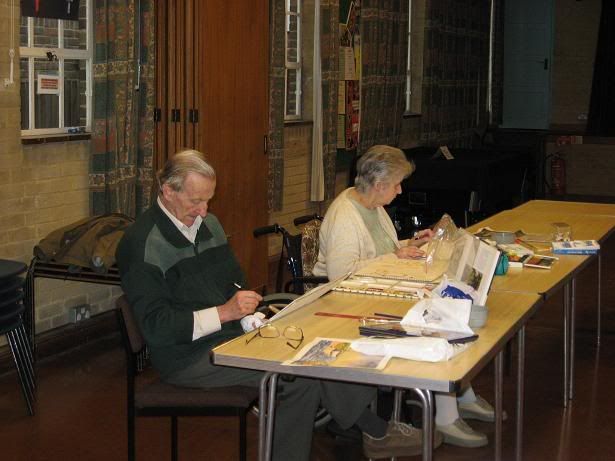 Helena (right) and her team bring a varying number of people from the nearby hospital each week. Chris is also a stroke victim, and he also prefers landscapes. Daphne (left) is the artist who can actually offer creative suggestions.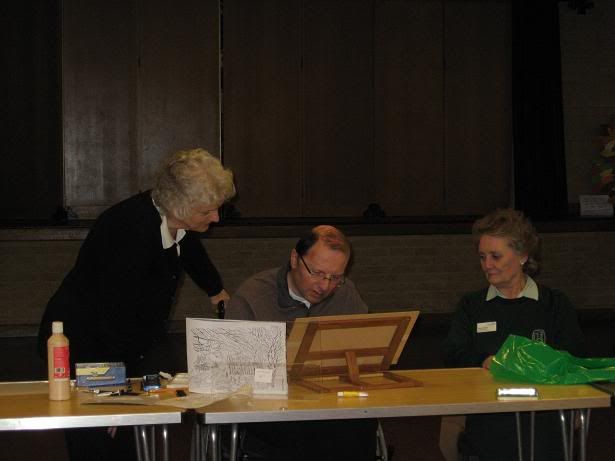 Vera (left) and Betty (right) both add animals and/or flowers to their homemade cards. And as you can see, I took their picture after the usual tea and biscuits had been served! Joan has a group of church members who help with that on a rotating basis.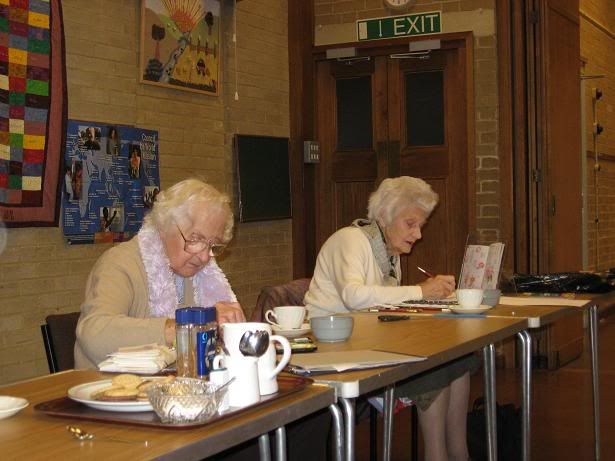 So it's not much, but it's one way I've been able to get involved with the church and the community in a meaningful way. And it always renews my appreciation for my own health.