I love to read, but I never found time to get past the first 4 Harry Potter books. With more time on my hands here, I went back to the beginning and eventually finished all 7...but in the UK versions. (At least in the first few books, different words are actually printed - jumper vs. sweater, and so on.) As Dave and Chris have both pointed out, it's brilliant (great) to be surrounded now by the British vocabulary. We saw candy floss (cotton candy) at several fun fairs this summer, and often order pudding (dessert) when we go out to eat. Large items go in the boot (trunk) of a car, and I wear trainers (sneakers) on my feet. Plus, the Dursleys lived in County Surrey (as do we), and trips into London involved streets such as Tottenham Court Road and Charing Cross Road (yup, been on both).
The British Library is located between the Euston and King's Cross/St Pancras Tube stops. Naturally, I chose the latter on my September visit so that I could pop into King's Cross Station.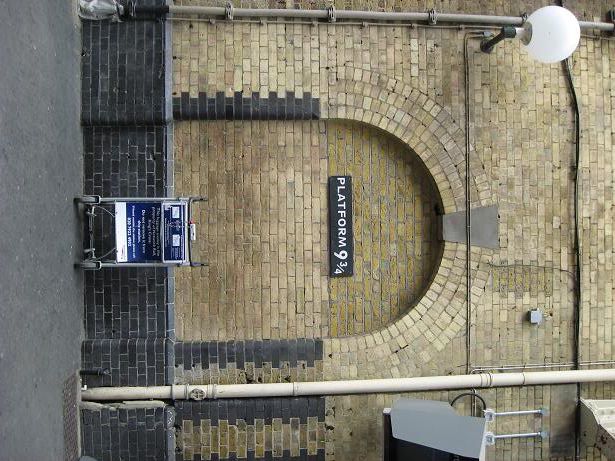 The Harry Potter movies have been filmed all over the UK. I stumbled onto some of these locations by accident. For example, when I visited St Paul's Cathedral in August, this staircase was included on the "Supertour" that went into places not normally open to the public. I don't remember this scene in any of the movies, but then again, I've only seen the first 2, and that was quite some time ago.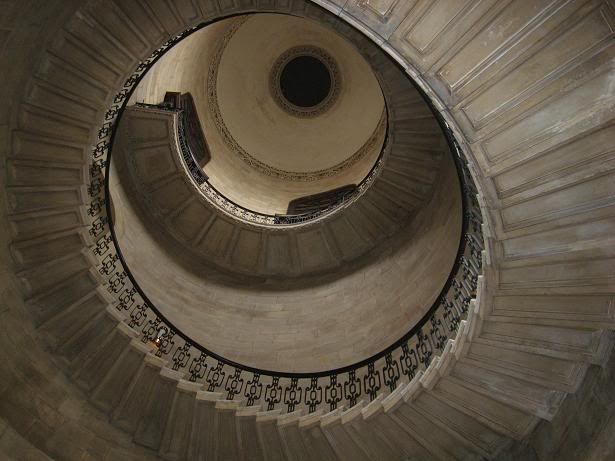 And when I visited Durham Cathedral in October, our tour guide pointed out that the Hall (in the center) was used as a classroom in the first 2 movies, and scenes were also filmed in the Cloisters.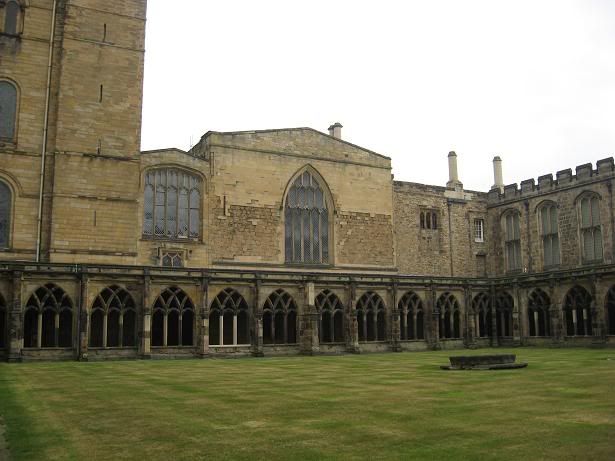 On our recent trip to Oxford, I knew that a visit to Christ Church was at the top of my list - for the Cathedral, of course, but also for the Hall.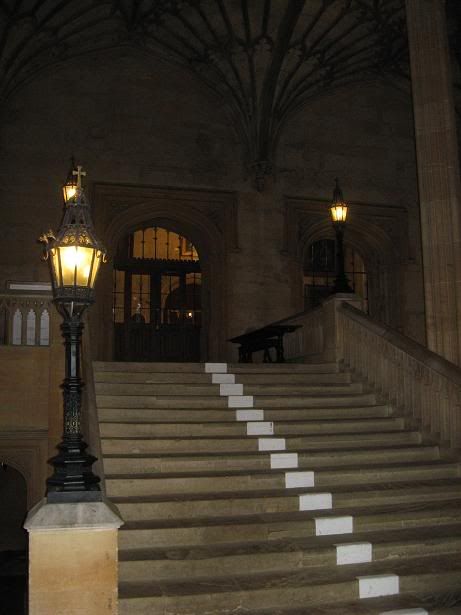 When I first got there, the Hall was closed for a private function. It opened later just so people could get a glimpse from the entrance. Usually you can walk around the entire room and view the numerous portraits, but access was restricted because of an upcoming Christmas party. And that was good enough for me. Now I'll have to watch those early movies again!