Our church at home is involved in mission projects throughout the year, with more activities than usual at Thanksgiving and Christmas. It has been interesting to see what our church here does for others.
Globally, we participated in Operation Christmas Child in November. People filled shoe boxes with toys, educational supplies, hygiene items, nonperishable sweets, and things to wear. These will be distributed to children in need throughout the world.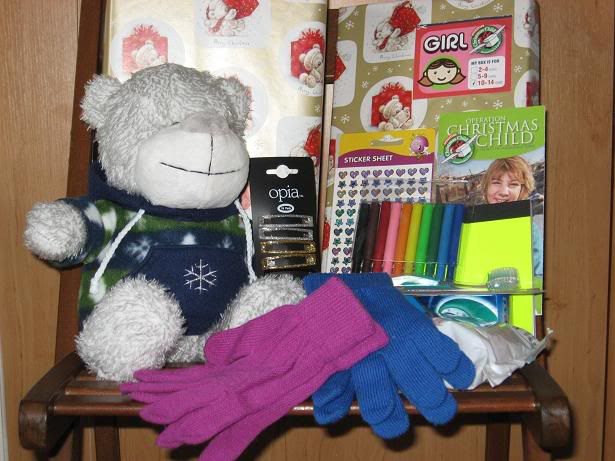 Locally, we collected toys for Newham URC in December. (Newham is located in London's East End, where the needs definitely outweigh the resources.) People brought their gifts forward during today's offering, and placed them under the large Christmas tree that now stands at the front of the sanctuary. I'm not usually much of a shopper, but it was fun wandering the aisles of Woking's Toys "R" Us! I bet there are more Doctor Who items on the shelves here than at home....