Evenpraise is the contemporary service held at Woking URC on the 4th Sunday of the month at 6:30 pm. Last night Erin joined us for their Christmas Celebration, which included lots of carols to the upbeat sounds of the band.
The Christmas Eve Crib Service took place today at 4 pm, and featured Ned the Donkey. (Do you see Dave and Chris in the background?) We started in the car park, and then followed Ned into the sanctuary during the second carol. The service was short and informal - perfect for the youngsters. And when they were invited to play musical instruments during the final carol, Ned quietly made his exit.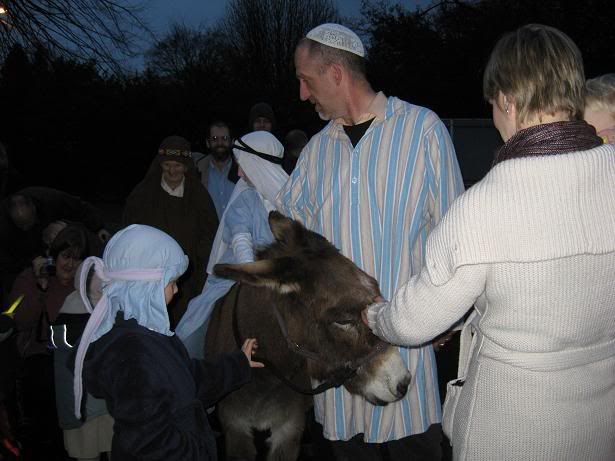 Children (and adults) were encouraged to attend in costume. With a bathrobe, some cloth, and a piece of rope, anyone could be a shepherd. But I think it took a lot of work to be a donkey!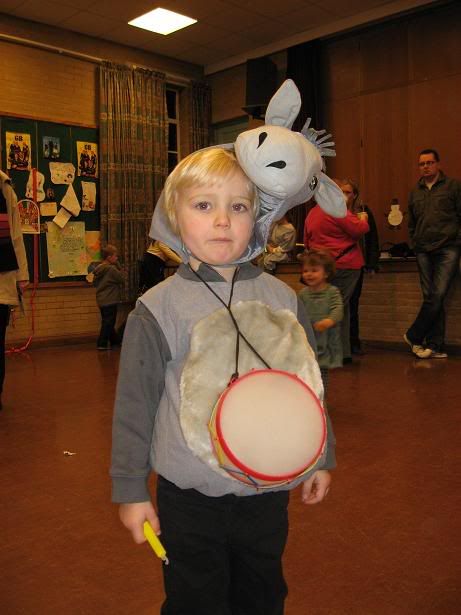 I don't know if we'll make it back to the Midnight Communion Service. After all, it just won't be the same as my second favourite service of the year back home. (Favourite? Easter.) And then there's the Christmas Day Service at 10 am. Looks like it will be raining for both of those, but what else would you expect in England?