Last Thursday Dave and I rode the train to Salisbury to take the Cathedral's guided tower tour. Salisbury is home to England's tallest spire, and we would be climbing over 300 steps to get to the base of it. The day was cold and windy, but obviously very sunny.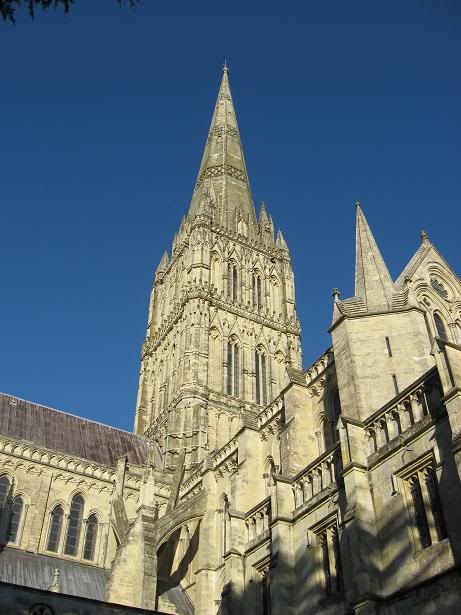 We got our first above ground view while still inside the nave. See the flowers by some of the pillars? The arrangements took shape that morning in preparation for the Golden Jubilee service of the Army Air Corps (AAC) the following day.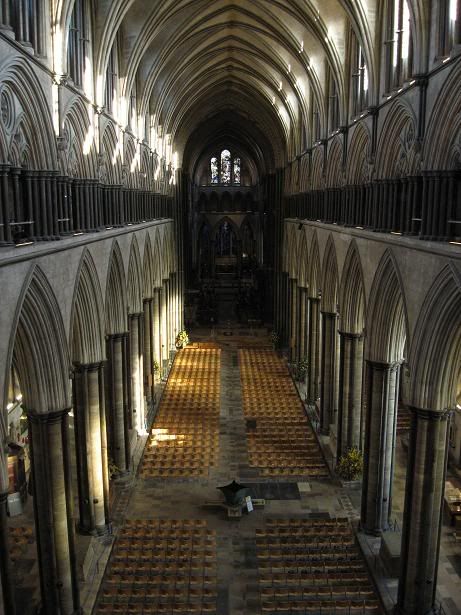 On the first tower landing we were amazed at how much modern reinforcement kept it all in place.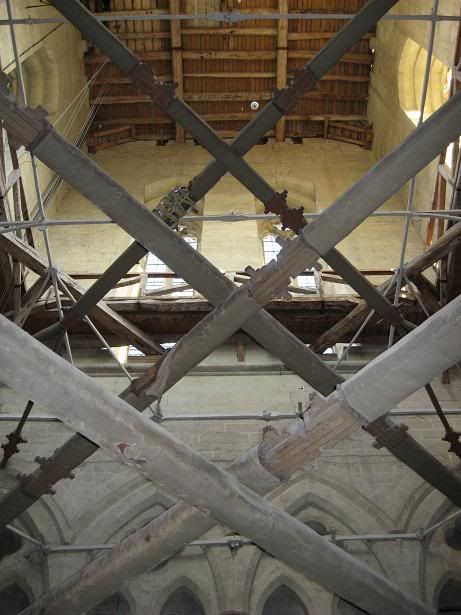 Our stop on the second landing coincided with the 3:00 ringing of the bells...and they were loud!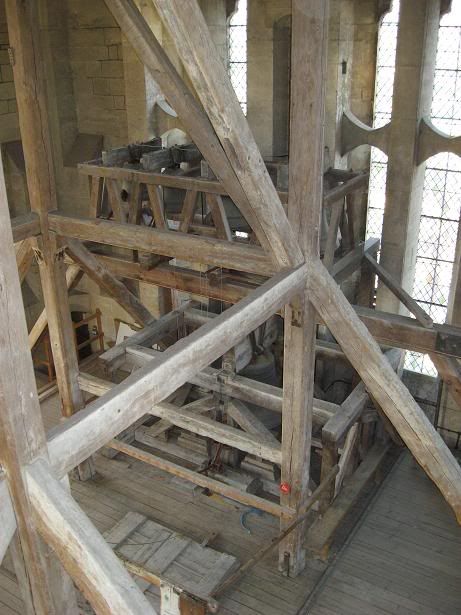 At last we were looking up into the octagonal spire, and that was as high as we were allowed to climb.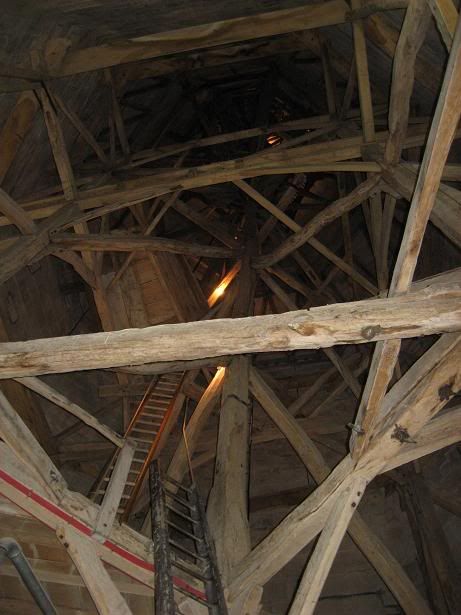 The tower base is square, so we were able to get great views of the surrounding area from all 4 sides. To the right of the cloisters there is a police car in full view, and a partially blocked van (the bomb unit) closer to the wall. No, we weren't surprised, or even worried. Before the climb we knew that Prince Charles, as Colonel-in-Chief of the AAC, was scheduled to attend the service the next day. Thus, the usual precautions were being taken. And we even passed a number of police officers and sniffing dogs in the tower during our descent!