Shelly, Dave, and I were up pretty early on Saturday morning for the 3 hour journey to Dover by train. We spent most of the day exploring the grounds of Dover Castle. In addition to the castle itself, we visited the medieval tunnels, the Saxon church (left), and the Roman lighthouse (right), which dates from AD 50 and may be the oldest standing building in Britain.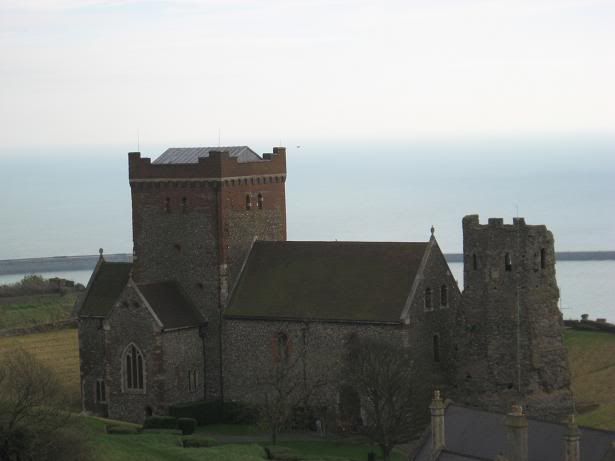 The guided tour of the secret wartime tunnels was very interesting, and we wished that Chris had come along to learn about this very important aspect of World War II. We followed the path of a wounded pilot through the underground hospital, and on the next level down we walked through ordinary living spaces (kitchen, dormitory...) as well as the command centre. In these very tunnels Admiral Sir Bertram Ramsay planned Operation Dynamo (the "miracle of Dunkirk"), which rescued 338,000 soldiers instead of the originally expected 45,000.
We got to see the White Cliffs of Dover, but the boat tours that gave the best views were done for the season, and we did not have time to really explore them on our own.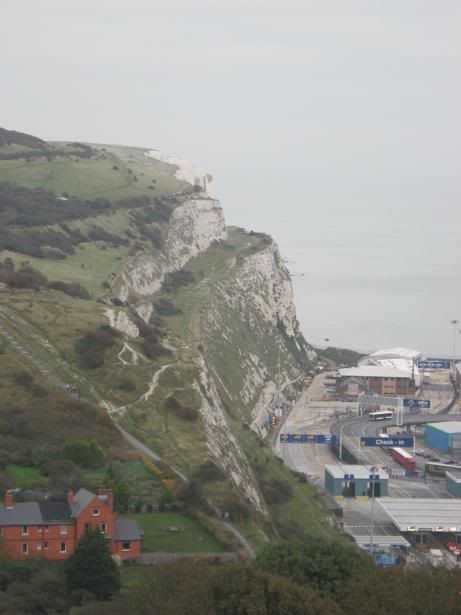 However, Shelly did achieve her goal of sticking her foot in the English Channel...and it was cold!