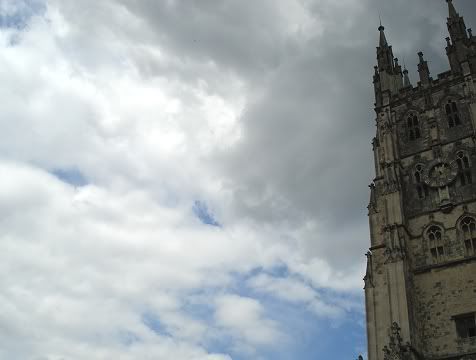 And here we have the actual Erin posting. (You can tell because I use capital letters. Flashy, eh?)
Above is Canterbury Cathedral. Or at least, part of it. Stumbled across this angle in trying to take a photo of the whole thing, thought it looked cool, kept it.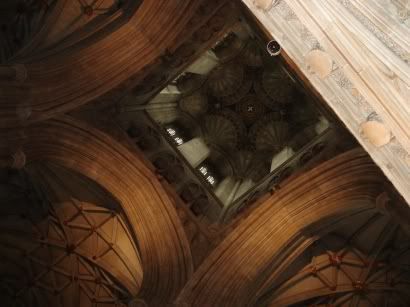 Here, for perspective, is the full ceiling with that six-foot cross on the top. Can you pick out the cross at this size?
Took this picture, of a tourist-type kiosk in the middle of the tourist-type Canterbury shops, at Mom's behest. Apparently there are Yankees hats on sale
everywhere.